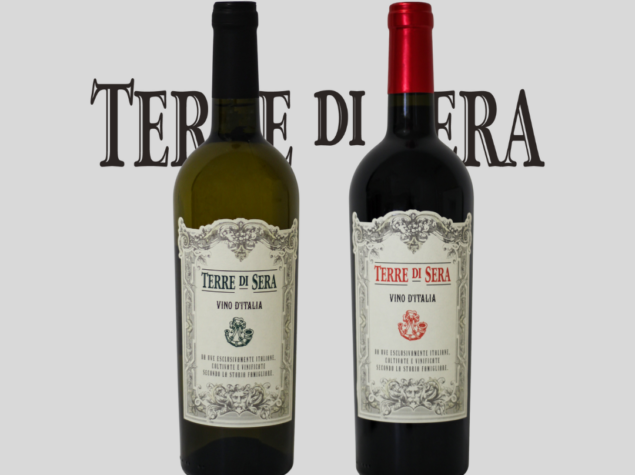 Terre di Sera
TERRE DI SERA
VINO BIANCO
Production area
Abruzzo, Italy
Alcohol content
11,5% Vol.
Serving temperature
8 – 10° C
Colour
Light straw-yellow.
Fragrance
Fresh and pleasantly soft with hints of golden apple, peach and floral acacia notes.
Taste
Harmonic structure, crisp and refreshing, with aromas of citrus and lime, finishing with a pleasant almond taste.
Pairing
Excellent as an aperitif. It goes well with all fish based courses, white meat and mild seasoned cheeses.
Production area
Abruzzo, Italy
Serving temperature
18 – 20° C
Fragrance
Intense bouquet of black cherry and hints of balsamic notes.
Taste
Soft and round palate with aromas of blackberries and plums. A very interesting structure is achieved due to the good balance between the soft tannins and the acidity.
Pairing
It matches well with game dishes, roasted pork and hard cheeses.